Our letterpress cards
Our cards are pleasantly rough, tough linear. They can enrich and make any design, both modern and classic, unique. The thickness of the paper conveys importance and durability and assures your invitations, promotional messages and awards, will stand out.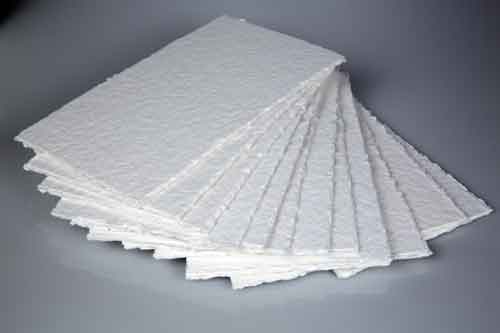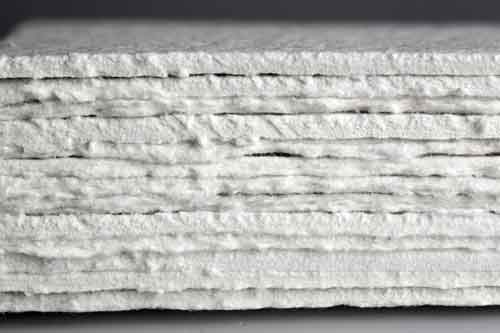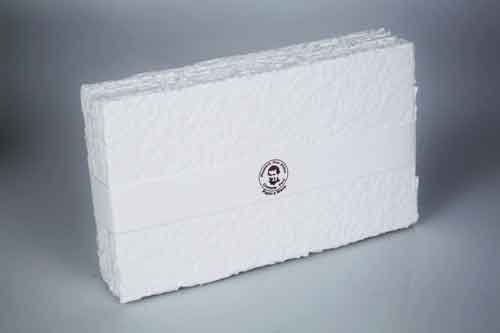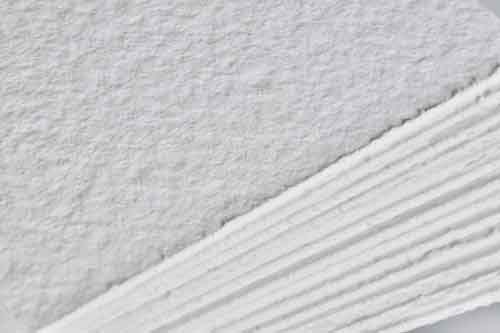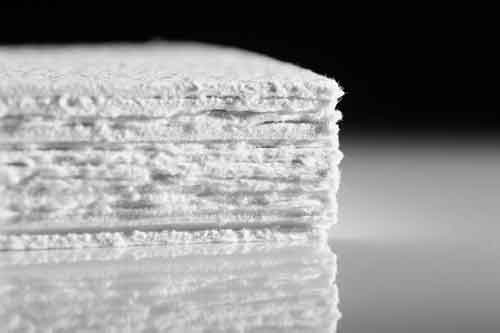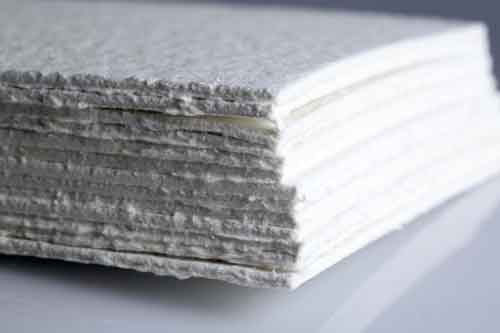 Our matching envelopes
Available in a number of sizes, our envelopes for letterpress are made from the same pulp used for the cards, in an appropriately lighter thickness, creating a perfect match. They are thicker than ordinary envelopes and, as an added value, the flap border is a deckle edge, left uncut, as it formed when the sheet of paper was born. Such an edge is not reproducible with industrial methods, so it certifies both the product's quality and origin and adds a classy touch.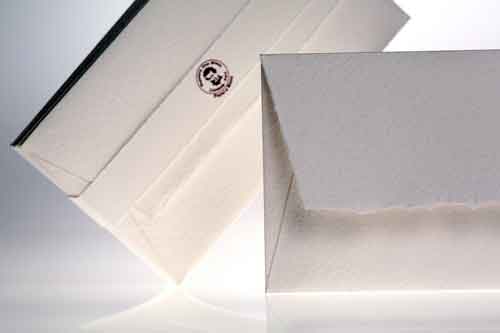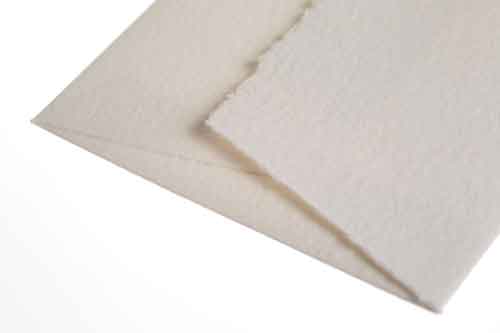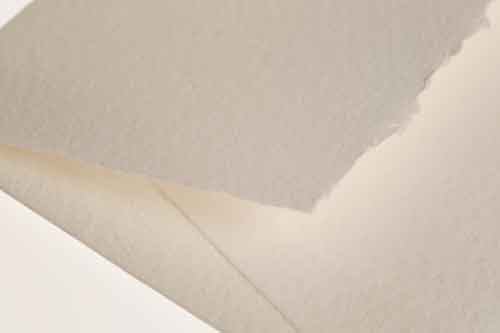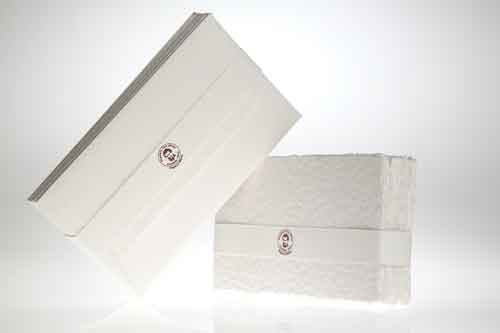 Our packaging
You will receive our letterpress cards safely packaged in a thick box covered in an elegant brown handmade paper: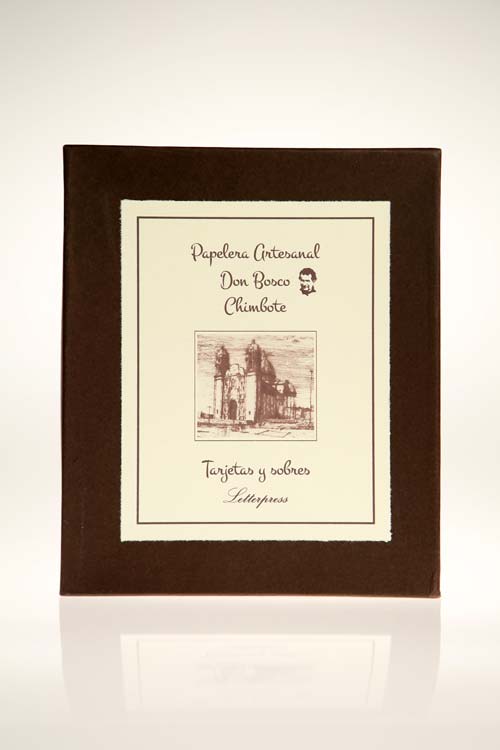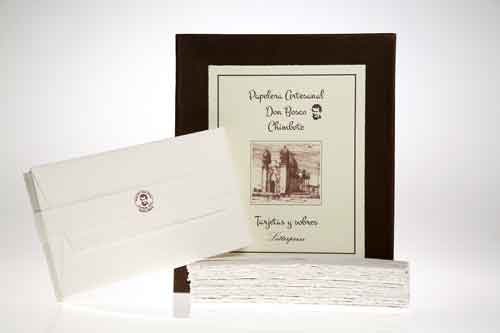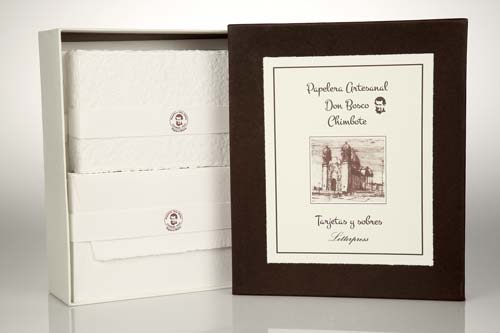 Our printed samples
These are some samples designed by Maurizio Piacenza and printed by Tipografia Pesatori. The first sample bear a red print on both sides, something that will be impossible with thinner and less rigid papers. One side is decorated with the reproduction of the Andes' elevation contours. The other side carries a sentence in two colors, black and red, and shows the results with both big and bold, and small and thin fonts. As you can see, our paper allows for a deep and perfectly defined impresson.
Other print samples follow, to inspire you on the possible uses of our paper.