Who is the project creator?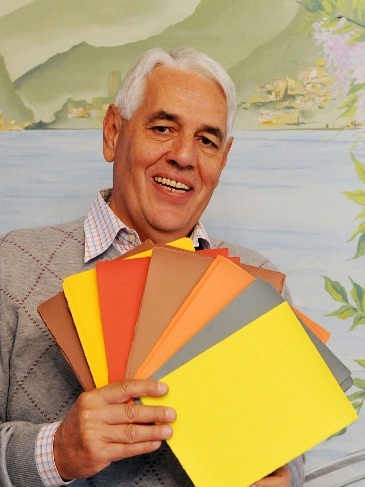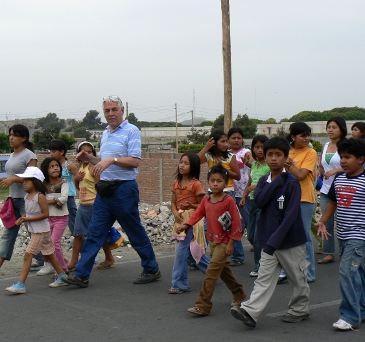 Let me introduce myself. My name is Angelo Moncini and I was born in 1948. My family business was in the paper industry and I have kept up the family tradition directing the "Cartaria San Marco", one of the most well-known Italian firms in the paper-transformation industry for printing and writing
I have always paid close attention to the design and creativity aspects of my job, applying them on wedding cards, envelopes, letters and business cards.
At the end of my career, I decided to work full time at a missionary project, creating a business capable of providing a future to a number of young Peruvians, teaching them all about papermaking, paper transformation and the creation of product collections.
Why am I doing all this? You can find the answer in a December 2010 interview written in the weekly magazine MAG (a weekly insert of the daily newspaper "La Provincia di Como") that follows here:
"People often ask me with subtle irony why I started this thing. Sometimes I wondered this question myself, particularly during the exhausting and boring flights to Peru or when I had to face some kind of problem.
I don't have a clear answer. Maybe I am only the son of a trader that, like me, loved his job. I have also always envied those doctors who decide to go to work in the Third World countries and to help those poor people. A trader has the same abilities, so why can't he do the same?
After 40 years working I wanted to do something different, not for me but for others. During one of my first journeys I was going with the kids to the oratory for a party and one of them took me by the hand. I felt his trust in me and suddenly I was totally convinced.
And well, I must confess, I have a secret ambition: I want to be promoted from Angelo to Archangel!"